Many a Michelin-starred meal is made by expertly matched wine. That's why, at Hélène Darroze at The Connaught, we shift focus to the art of the sommelier. This exclusive experience for you and your guests reveals the passion and expertise of chef and sommelier – and the delicate balancing act between food and wine.
It all takes place in our atmospheric limestone wine cellar, at the foundations of The Connaught. A fascinating discovery in itself, the cellar contains 2,500 bins with around 15,000 bottles of wine, including several private collections from outstanding producers, exclusive to The Connaught.
You are invited to discuss your wines with the sommelier in advance. Then take a seat to savour a memorable lunch or dinner prepared by Hélène Darroze, with dishes devised to match the wines. It's our own special take on a Chef's Table, and a perfect conversation-opener for a special event or business meeting.
We offer a choice of four different Sommelier's Table experiences: Lunch, Bespoke, The Krug Tasting and The Krug Feast.
Reservations
Email: helenedarroze@the-connaught.co.uk
Call: +44 (0)20 3147 7200
(Our reservations office is open every day from 9am-11pm)
Monday to Sunday:
Lunch: 12pm - 2pm
Dinner: 6.30pm - 9.30pm
Capacity: Up to 8 guests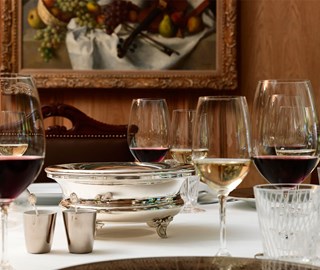 Seasonal Lunch at the Sommelier's Table
Designed by Hélène Darroze, the experience begins with a tour of the wine cellar. Then, as you dine, chef and sommelier talk you through the art of pairing food and wine. This lunch experience is available Monday to Friday for £150 per person, including a small gift to take away.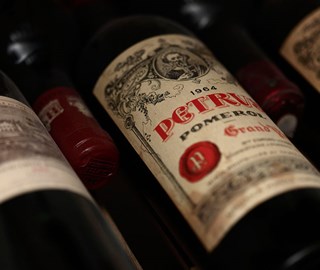 A bespoke experience at the Sommelier's Table
After a private tour of the wine cellar and an aperitif, your six-course lunch or dinner is served. The sommelier will describe the wines as they are gradually revealed. It's a bespoke experience fit for a special occasion or business meeting.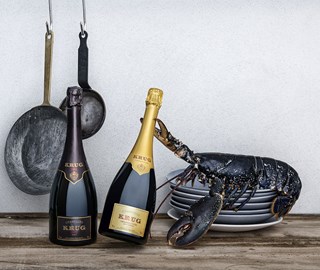 The Krug Tasting
Celebrate an important event with a lunch or dinner at which each course comes with a glass of Champagne Krug. Following a cellar tour, your four-course menu is offered with three styles of Krug. The Krug Tasting can be enjoyed at lunch or dinner for £350 per person.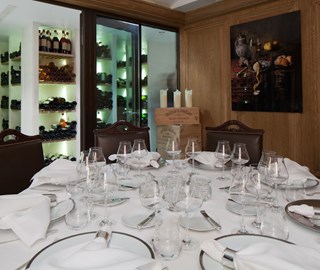 The Krug Feast
Experience an unforgettable six-course menu expertly paired with six Krug cuvées. Devised by two Michelin-star chef, Hélène Darroze, The Krug Feast can be enjoyed at lunch or dinner for a maximum of 8 guests for £8,500.