Perfect wedding cocktails
AGOSTINO PERRONE CHOOSES THE BEST COCKTAILS FOR YOUR WEDDING TOAST
My philosophy for creating wedding cocktails is to always keep it simple – draw inspiration from the classics and mix them with class.
The drinks below are among my favourite for marking special celebrations. Delicate yet complex, elegant without being extravagant, they add an evocative, sensory element that enhances the sense of occasion that comes with making a wonderful wedding toast.
ROYAL ROSE: FLEURISSIMO
This velvety, aromatic cocktail brings a touch of royal romance to the best man speech. Created to honour Grace Kelly – Fleurissimo has had a starring role in our Masterpieces collection ever since. Its light, floral notes are inspired by Grace's signature fragrance, commissioned specially for her by Prince Rainier III of Monaco before their wedding in 1956.
The Fleurissimo fragrance is from perfumer Creed's Millésime collection, a French term that denotes a product of extra fine quality. To reflect this dedication, we use only the finest ingredients from Remy Martin cognac to a crystal coupe. For the finishing touch, a rose petal garnish to evoke Princess Grace's love of the flower. And it also looks beautiful alongside wedding bouquets and table settings.
DARK ELEGANCE: LEMON NOIR
This crisp yet complex cocktail is made for late night celebrations. Sophisticated in appearance, its deep hue recalls the classic style of a groom's tuxedo. While the silver flourish catches the eye – especially when it's glimmering in the candlelight.
Lemon Noir has fiery undertones courtesy of baked lemon syrup and active charcoal. Refreshing, refined and decidedly different, this wedding cocktail recipe is one that takes the wedding toast into the evening beyond.
A TRUE CLASSIC: RUINART BLANC DE BLANCS CHAMPAGNE
If only champagne will do, my recommendation is Ruinart Blanc de Blancs. Pure, aromatic and fruity, this is the ideal champagne for a sparkling wedding reception.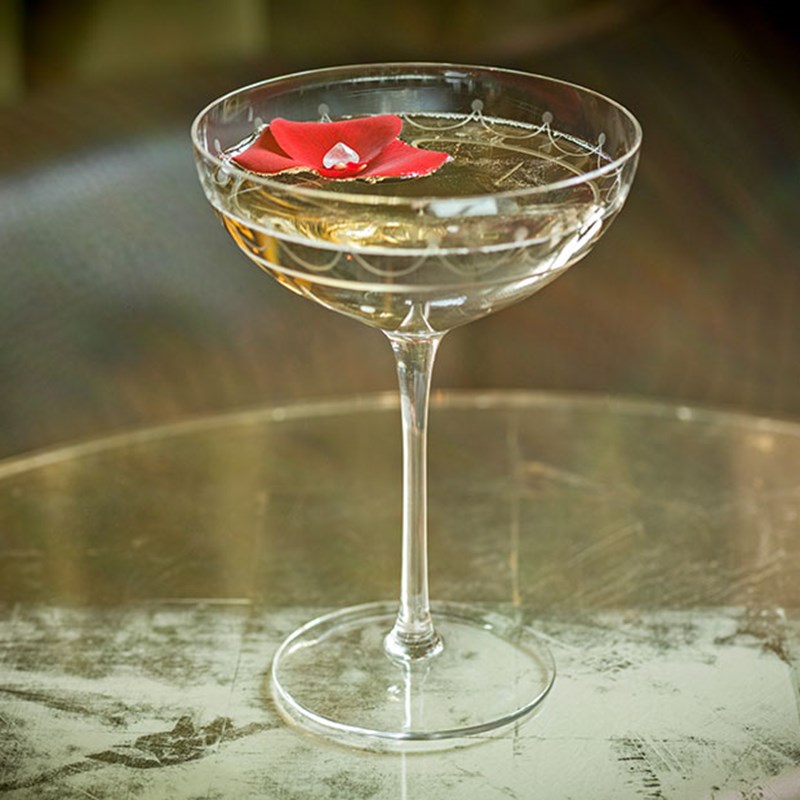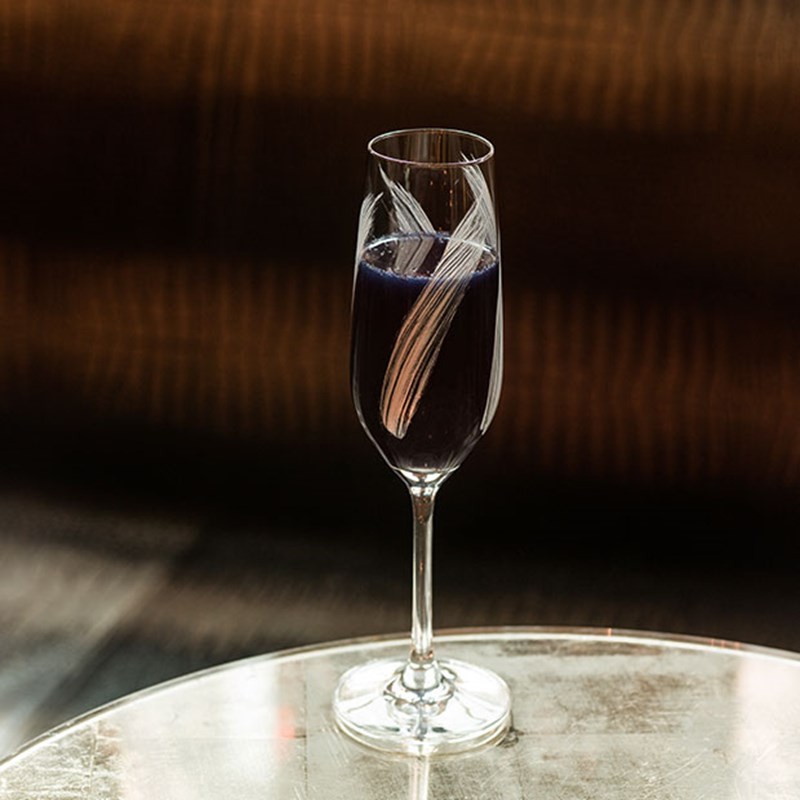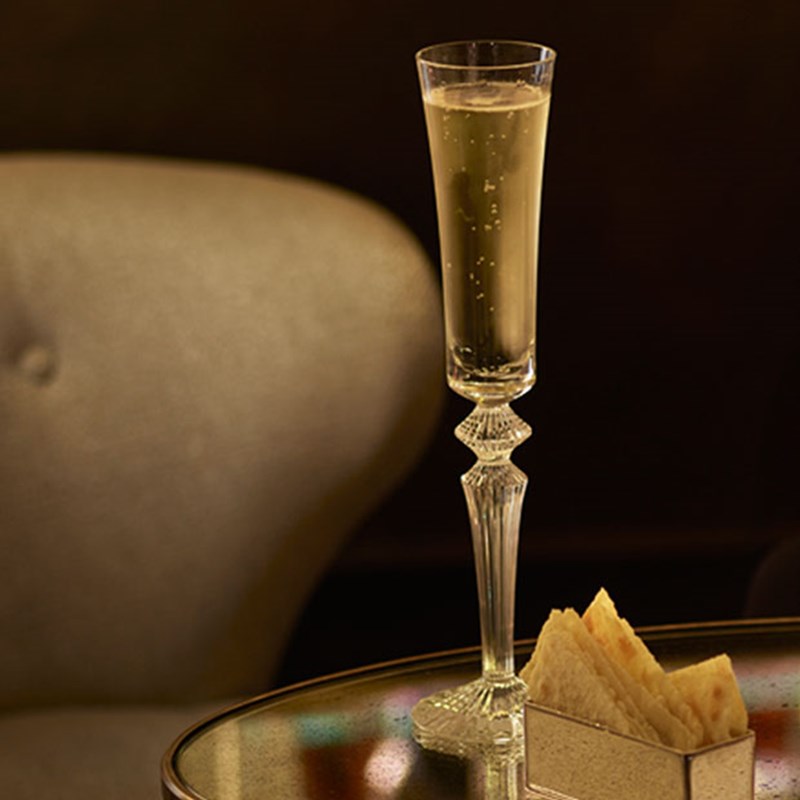 Fleurissimo Recipe
1 white sugar cube
5 dashes Peychaud's Bitters
5ml violet liqueur
15ml Remy Martin VSOP cognac
Top up with champagne
A rose petal
Soak the sugar cube with Peychaud's Bitters and gently drop into the champagne coupe filled with the violet liqueur and Remy Martin VSOP cognac. Top up with champagne and garnish with a rose petal.
Lemon Noir Recipe
30ml Plymouth gin
15ml yuzu juice
15ml baked lemon syrup
60ml brut champagne
Active charcoal
Charcoal tuiles
Shake all ingredients with ice and strain into a flute glass. Garnish with silver paint.