by Nicolas Rouzaud
The Connaught Patisserie by Nicolas Rouzaud is a jewel in the heart of Mayfair nestled at the side of The Connaught, and on majestic Mount Street.
The Patisserie, designed by Ab Rogers Design, serves and sells delicious handmade delicacies to carry you through the day from the first morning croissant, to an afternoon patisserie with champagne, and beautifully boxed celebratory cakes to pick up on the way home for a special post-supper treat. Our cakes and pastries are crafted by Executive Pastry Chef Nicolas Rouzaud and his team of patissiers.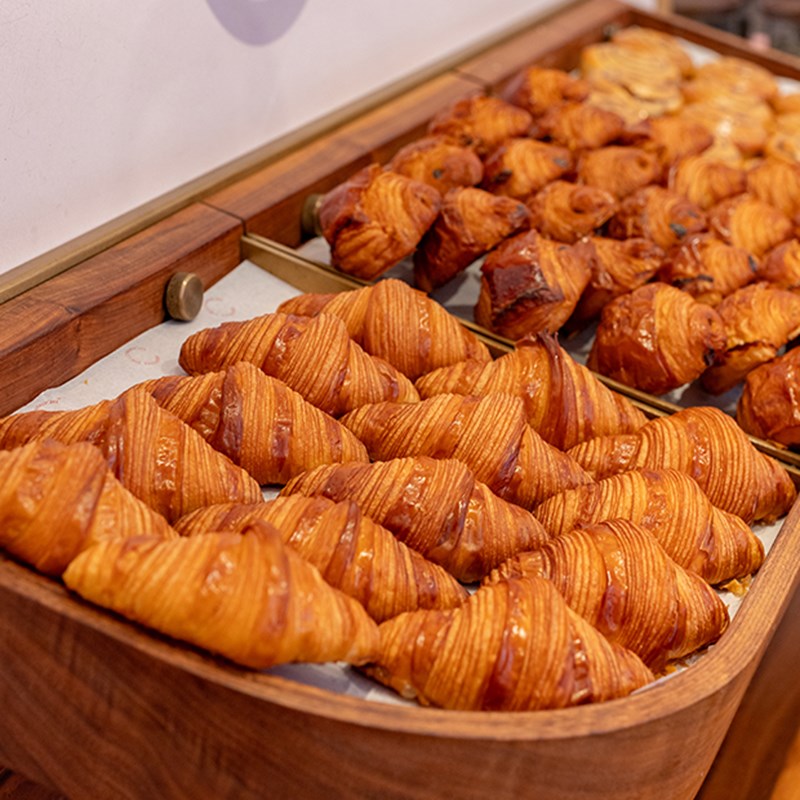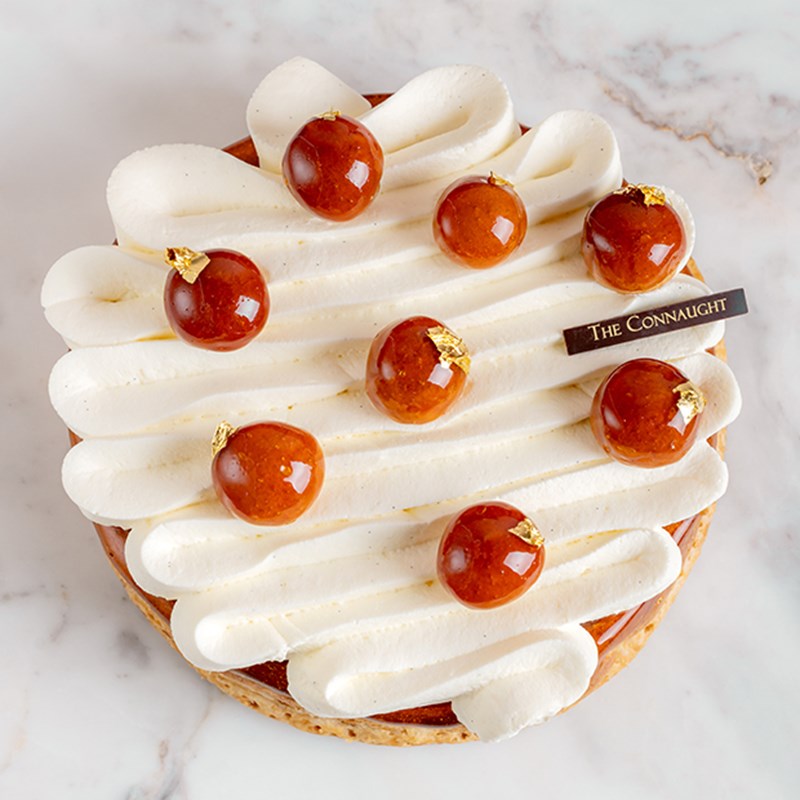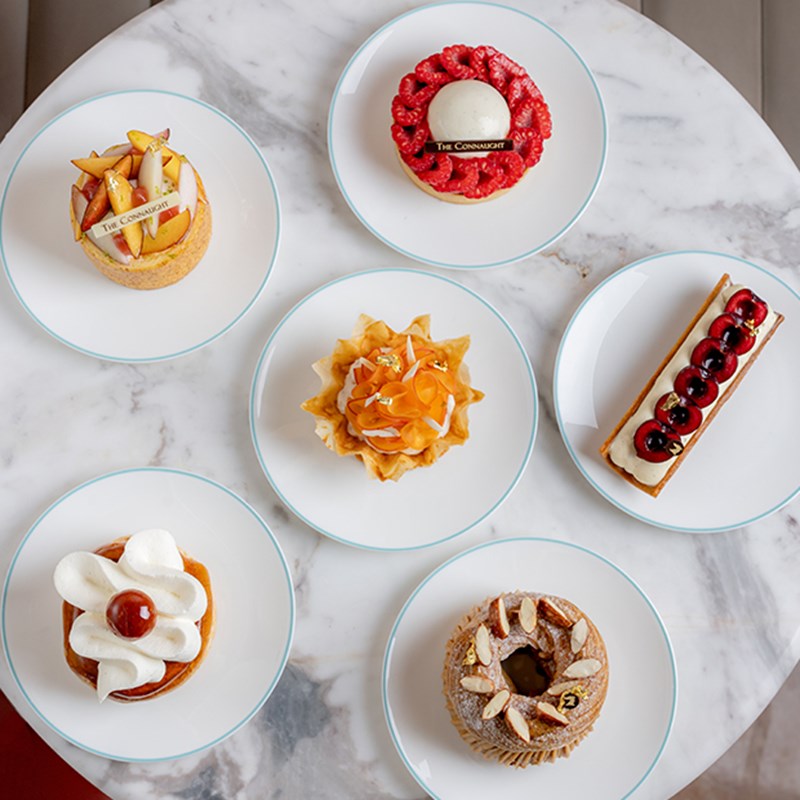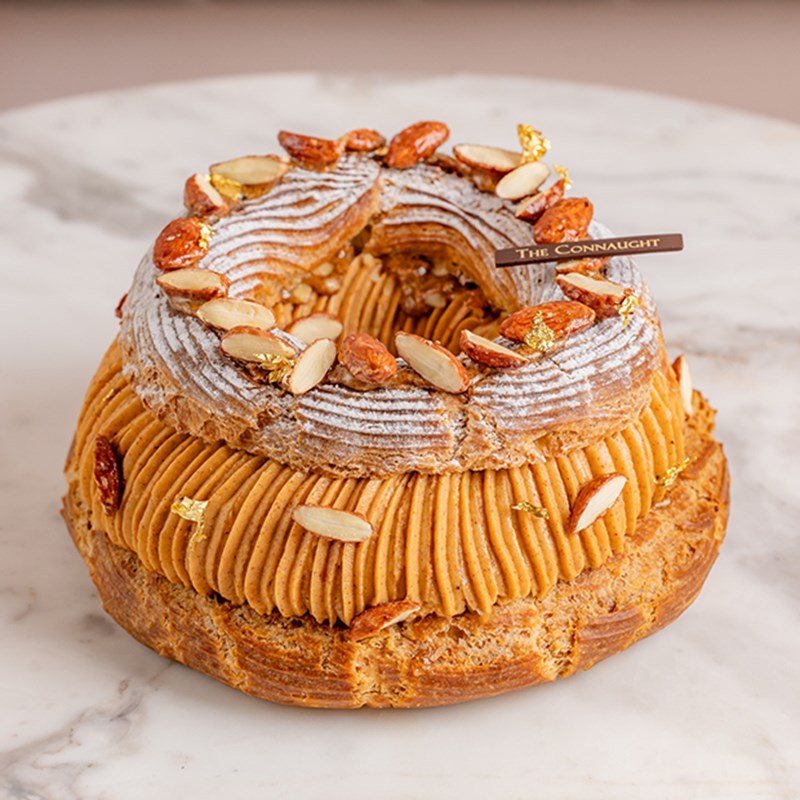 Christmas At The Connaught Patisserie
Bringing merriment to Mount Street, The Connaught Patisserie has unveiled its seasonal showstoppers. There's the classic Bûche de Noël, reimagined as a dark chocolate sleigh, or a raspberry-wrapped collection of presents. The limited-edition Chocolate Santa returns, accompanied by his faithful festive hound. Even this year's Connaught Christmas tree makes an appearance, in delicate cake form. And for those passing through Mayfair, The Connaught Hütte will be open daily – with hot chocolate and crêpes to spread Christmas cheer.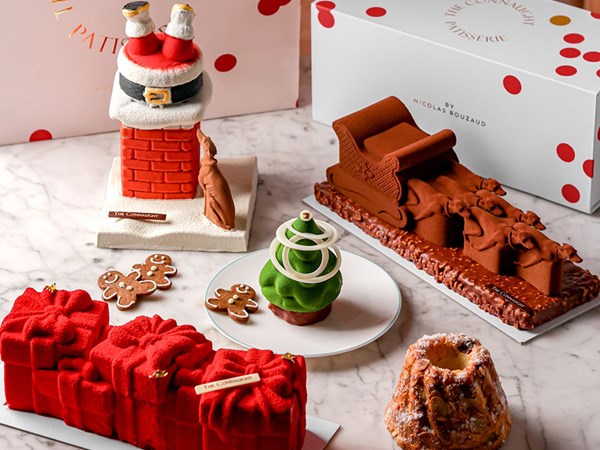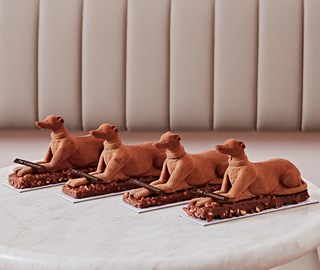 Introducing The Connaughty Hound
Our much loved Connaught hound which graces the hotel emblem, has been reimagined as a chocolate hazelnut cake. This miniature work of art will be a patisserie signature, available to take away or feast on at the Patisserie.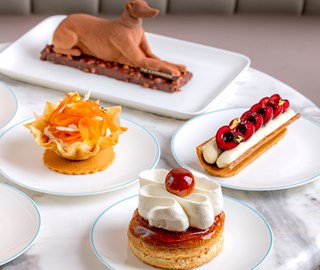 Sweet & Seasonal
The Connaught Patisserie presents a delicious array of seasonally-changing cakes from a classic Paris-Brest or St. Honoré to the more eclectic Yuzu & Honeycomb Éclair.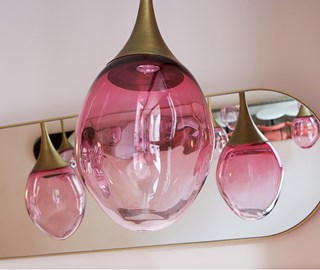 Delicious by design
Layered textures of pink sandstone, walnut wood and polished mirrors create a chic palette of interiors by Ab Rogers Design with colourful glass lights suspended above the centrepiece of pistachio-rippled Bianco Fantastico marble.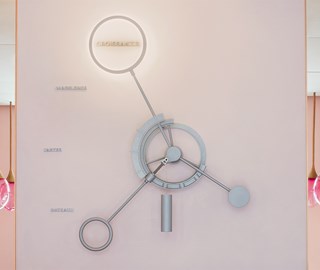 Timeless Style
The Connaught Patisserie's defining blend of the classic and the contemporary is exemplified in our playful feature clock which keeps time according to whether it's the perfect moment for a buttery croissant or mid-afternoon gâteau.