From original artworks on the walls to traditional craftsmanship within the rooms themselves, The Connaught draws together the best of British and international art and design.
Every inch of the hotel is infused with an independent spirit and creative eye, blending time-honoured skills and forward-thinking ideas. It adds up to a hotel that offers every comfort the modern traveller would expect – and an extra touch of originality you won't find anywhere else.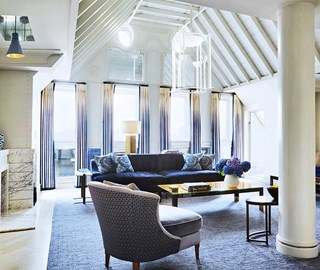 Sensitively-designed interiors
Rooms and suites at The Connaught pair classic touches that have stood the test of time, with contemporary thinking. From the symmetry of Robert Adam to the modern style of world-class designers such as David Collins, Guy Oliver and India Mahdavi.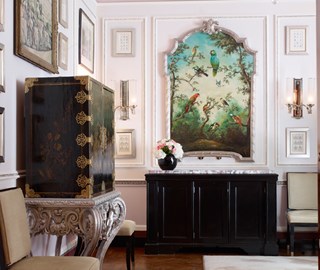 Original artwork
Take a closer look at the artwork in your room or the hotel's public spaces. You may be in the company of Graham Sutherland, Barbara Hepworth, Damien Hirst, Julian Opie or Louise Bourgeois. The Connaught's carefully curated collection is 3,000 pieces strong – and growing.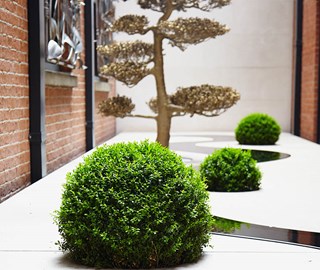 Serene outdoor spaces
Gaze out at The Garden of Illusion and its Moon Tree, by Tom Stuart-Smith, which has made a tranquil gallery of our inner courtyard. The Connaught's dedication to the arts stretches into the neighbourhood, too. Outside is Tadao Ando's 'Silence', a water feature that the hotel played a significant role in commissioning.