Jean-Georges at The Connaught
Our hotel guests and Mayfair neighbours alike are drawn to Jean-Georges at The Connaught - infused with style, energy and charm, it's ideal for relaxed, everyday dining - from divine breakfasts to late night dinners.
World-renowned chef Jean-Georges Vongerichten brings his signature cuisine to London. Eclectic, imaginative menus draw on his love of the city and his experiences in the Far East. Beloved British and Connaught classics stand alongside South-east Asian flavours, crafted from fresh-from-the-market ingredients and farm-to-table produce. And to drink, there are carefully selected bottles from The Connaught's extensive wine cellars, alongside our famous cocktails.
The reinterpretation of classic styles jumps from the plate to the surroundings at Jean-Georges at The Connaught. Interior architect John Heah has transformed our distinguished dining room into a contemporary neighbourhood restaurant. Stained glass accents by artist Jean-Michel Othoniel add to the vibrant mood, which dazzles from day to night.
Sample Menus
Breakfast Menu
Lunch Menu
Dinner Menu
Tasting Menu
Dessert Menu
Daily specials
Afternoon Tea Menu
Wine List
We also have vegetarian, vegan, gluten free and dairy free menus. Please let us know of any dietary requirements when you make your reservation.
BREAKFAST ON THE GO
We are delighted to announce that we now offer a takeaway breakfast menu. Stop by and pick up your favourite breakfast bowls, hot drinks and fresh juices – 7am-11am, all week long.
Reservations
Jean-Georges at The Connaught is now closed until further notice.
Email: jeangeorges@the-connaught.co.uk
Call: +44 (0)20 7107 8861
(Our reservations office is open Monday to Friday from 8am to 10pm and Saturday to Sunday from 9am to 9pm)
If your ideal date is not available to book now, please add your details to our waiting list.
Jean-Georges waiting list
Send a personalised gift via email or post.
The Cuisine
The eclectic, imaginative menus are inspired by Jean-Georges' experiences of the Far East and feature his distinctive take on classic British dishes using his signature South-east Asian flavours.
Afternoon tea at Jean-Georges
Savour a delicious English tradition, with distinctive Jean-Georges twists of wit, humour and flavour.
Find out more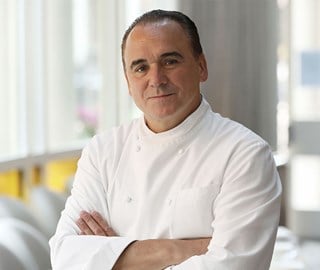 Jean-Georges Vongerichten
World-famous chef Jean-Georges Vongerichten manages and operates 32 restaurants worldwide. Inspired by his travels, Jean-Georges is constantly developing fresh concepts and evolving as a chef and restaurateur.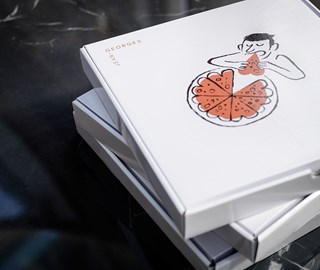 Jean-Georges. Delivered.
We have partnered with Supper, the food delivery service, to bring Jean-Georges to your doorstep. From 12pm, choose your favourite dishes from our lunch, afternoon tea or dinner menu and let Supper deliver them to you.
place your order