Drop by the Connaught Bar and step into another world. Conversation flows over sparkling glasses and candlelit tables. Behind the bar, mixologists conjure up new concoctions and time-honoured classics.
Before you savour that first sip, take in the surroundings. Textured walls in platinum silver leaf and a cool grey bar set a stylish tone. Designed by the late David Collins, the bar evokes English and Irish Cubist art of the 1920s, with a touch of timeless elegance.
From day to night, the Connaught Bar is infused with a relaxed, inviting energy. To accompany your drinks, choose from light menus of bar snacks and evening canapés.
SAMPLE MENUS
Contact Us
Call: +44 (0)20 7314 3419
Please note the Connaught Bar operates a no reservation policy.
Opening hours
Monday-Saturday: 10.30am - 1am
Sunday: 10.30am until midnight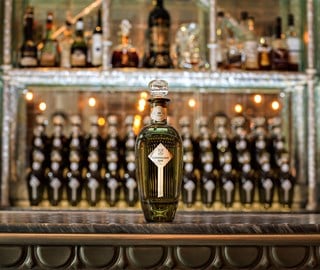 The spirit of the Connaught Bar
Our house-distilled Connaught Bar gin is now available to own for the very first time. Blended and bottled by our master mixologist here in Mayfair, every element is infused with the inimitable character of The Connaught. With a limited collection of just 100 hand-inscribed bottles available to purchase online, this is an exclusive opportunity to own a one-of-a-kind spirit.
Join the 100
Master the mix
Our award-winning director of mixology, Agostino Perrone, will put you through your paces as you take a masterclass in how to create signature Connaught Bar cocktails.
Cocktail Masterclasses
The Connaught Cask
The Connaught Bar and The Dalmore distillery have joined forces to create a one-off gift set centred on an exclusive single-malt whisky. The Dalmore Connaught Cask is available for purchase from the Connaught Bar.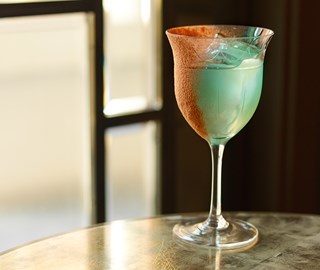 THE ESSENCE
Our master mixologists have launched a new cocktail menu at the Connaught Bar. The new collection, The Essence, takes you on a sensory journey inspired by our last ten years, and invites you to explore what makes us, us.
Serenade your senses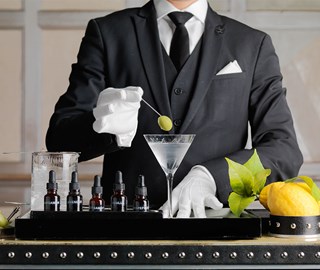 The Martini Trolley: stirring tradition
A cocktail this iconic deserves some ceremony. At The Connaught, our Martini Trolley is set with the makings of the perfect martini. Will it be dirty, a twist or subtly infused with flavour? Decisions, decisions…